Please note: Due to increased travel demand, appointments are limited.
Schedule your test as soon as possible to ensure availability.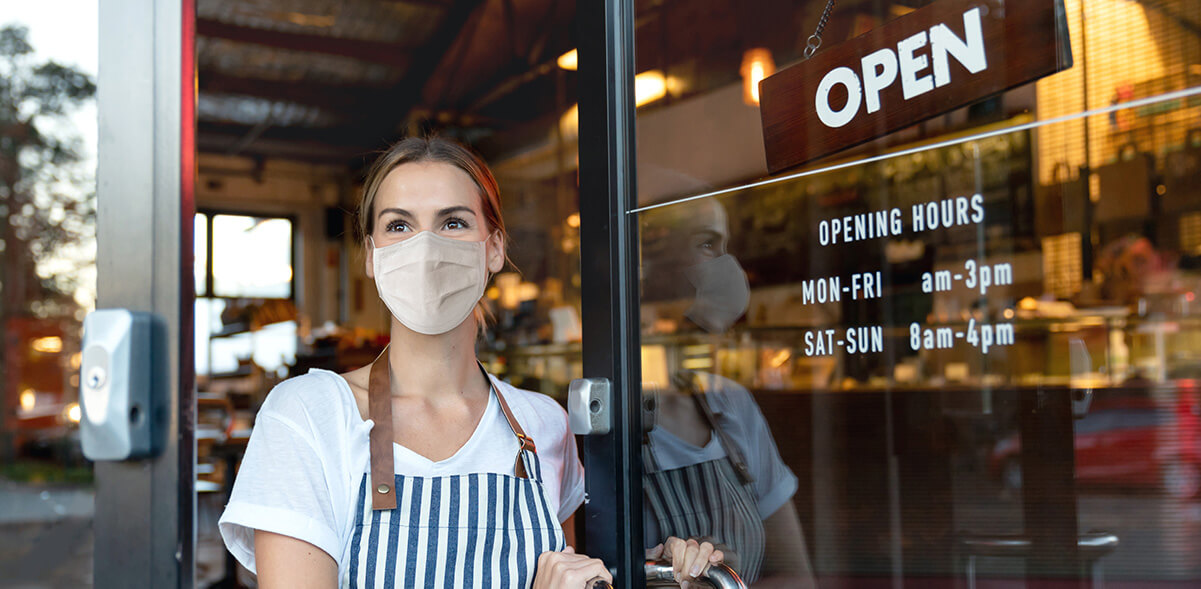 COVID-19 Testing
While the pandemic continues to evolve, many destinations, schools and worksites are slowly reopening. To ensure the number of infections are minimized, many of these locations and organizations are requiring visitors, students and employees to show proof that they do not have COVID-19.
Passport Health offers COVID-19 testing at many of its clinics, including those in:
Arkansas, Arizona, California, Colorado, Connecticut, Delaware, Florida, Georgia, Iowa, Illinois, Indiana, Kansas, Kentucky, Louisiana, Massachusetts, Maryland, Michigan, Minnesota, North Carolina, New Jersey, New Mexico, Nevada, New York, Ohio, Oklahoma, Pennsylvania, South Carolina, Tennessee, Texas, Utah, Virginia, Washington, Washington D.C.
Our primary focus is on individuals needing to show proof of a negative COVID-19 test to fly or return to work or school. We generally do not test anyone with an active infection or anyone who has come in contact with someone suspected of having COVID-19. Anyone with an active infection should call an acute care facility or local health agency.
Read on for more information.
Do you offer PCR testing for travel?
Yes. Passport Health offers RT-PCR testing in many, but not all, of its locations. Please contact the location nearest you to learn more.
Do I need a COVID-19 test before my domestic trip?
Some states require proof of a negative PCR test prior to arrival, particularly if travelers are arriving from states with significant COVID-19 spread. Check out Passport Health's list of domestic travel restrictions or consult your airline.
Do I need a COVID-19 test before my international trip?
Many countries require proof of a negative COVID-19 PCR test before allowing entry to travelers. Please see Passport Health's list of international travel restrictions or consult your airline prior to travel. In many cases, test samples must be collected and negative test results produced within 72 hours of departure or, in some cases, arrival. However, some destinations offer broader windows.
Check with your local Passport Health location to see if testing can accommodate your specific travel requirements.
Where can I get a COVID-19 test?
Various Passport Health locations across the United States offer antibody and/or viral COVID-19 testing. Be sure to check on your local provider's web page to see if testing is available in your area.
Does Passport Health offer COVID-19 testing to companies who want to protect employees?
Yes. Passport Health's large network of clinics allows for widespread onsite and offsite testing for employer workforces. Customized plans are available to meet company testing and, when available, vaccination needs. Please see our Corporate Wellness COVID-19 page.
How can I schedule my COVID-19 test?
Be sure to check if your local Passport Health is offering COVID-19 testing by checking their page on this site.
If your location is offering testing, appointments can be made by calling the clinic by phone. Many locations are seeing a large number of patients interested in testing, meaning appointment space may be limited.
How do COVID-19 tests work?
As there are two different forms of testing, each works differently.
Antibody Testing – Typically, an antibody test involves taking an amount of blood from the body and testing that blood for the presence of the antibodies that can develop after an infection has been detected by the body's immune system. Antibody tests are not used to diagnose COVID-19, but to help identify if someone may have come in contact with the virus and it may have infected them. A positive antibody test may require a viral test to check for active infection.
Viral Testing – Testing is most often done through either a nasal swab or a saliva sample. These are then analyzed to determine if you have an active COVID-19 infection. Decisions on testing are made on a state or local level. While you may want testing, it is possible it has been restricted to individuals currently showing symptoms or those with other specified factors. See your local Passport Health's webpage to know if viral COVID-19 testing is being provided by Passport Health in your area.
At this time, we do not know if individuals previously infected with COVID-19 can catch it again. You may be asked by an employer or when traveling to have tests on a regular basis such as before entering and leaving a country or on a monthly or other regular basis.
What should I do if my test comes back positive?
A positive antibody or viral test mean different things, depending on the test which you received:
Antibody Testing – A positive antibody test means your body has made antibodies to help protect against COVID-19. It may not show if you have a current infection and does not mean you have long term immunity. A positive antibody test may require a viral COVID-19 test to ensure you are not currently sick without showing significant symptoms.
Viral Testing – A positive viral test often means you have an active case of COVID-19. If you test positive, be sure to follow local quarantine procedures. Do note, many countries and states will deny entry with proof of a positive COVID-19 viral test in the previous 24-72 hours.
If you know or believe you have been exposed to an individual with COVID-19, follow CDC and local guidelines in regard to quarantine. If you have tested positive in a viral COVID-19 test, take protective steps including quarantine and seeking medical help.
What does a negative COVID-19 test mean?
A negative viral or antibody test can mean a few things:
You were likely not infected at the time your sample was collected.
It does not mean you cannot or will not get infected.
Individuals at the very early stages of infection may not show positive on the test, this means it is possible to test negative but still show symptoms even days later.
If you have had a known exposure to COVID-19 and test negative, it is still prudent to follow CDC and local quarantine guidelines. Stay home for 14 days after your last contact with an infected individual and watch for a fever of 100.4 degrees or more.
To find out if Passport Health offers COVID-19 testing near you, please reach out to your local provider to see if testing is available in your area.
Can I Test Positive for COVID-19 After Receiving a COVID-19 Vaccine?
No, individuals will not test positive on a COVID-19 viral test, like RT-PCR, if they have received the vaccine. Individuals will only test positive for a viral test if they are actively infected with COVID-19.
Vaccines help your body develop an immune response and create antibodies to protect against infection. This means it is possible to test positive after being vaccinated if you receive an antibody test. Antibody tests indicate whether you have developed antibodies to COVID-19 through infection or vaccination. Research is still underway as to the length of time a vaccinated individual can be positive on an antibody test and how it may affect this type of testing in the future.
Currently, the majority of destinations and organizations require an RT-PCR test.